About Us: SUP Englewood and Founder Nicole Killian
Founder of SUP Englewood Est. 2012
About Nicole Killian
I grew up playing on the beaches in Englewood, Florida. The water and nature has been my passion for as long as I can remember.  As a teenager, my mom bought me a paddle board.  That's when I fell in love with SUP.  There's so much wildlife to see from a paddleboard.  
Why did I decide to start a paddlesports company in Englewood?
Every time I would take my board out on Englewood Beach I would find myself giving free lessons to locals.  Seeing people fall in love with SUP is an awesome feeling.  I couldn't take my board out without someone asking me questions. Everyone wanted to know what it was, where to buy one, and how to do it.  
That's how the dream began...
More about SUP Englewood
After graduating with my B.A. in Psychology I worked as a social worker for a short time.  Then, I decided to follow my dreams and I started SUP Englewood. It was the locals and their desire to learn the sport that led me to believe that this could be a viable business idea.
Then life happened!
However after a few years of running my dream business, I ran into some health issues. The best thing at the time was to take a step back from my buisness. Although it was the hardest decision to make. It was the best decision for me at the time.
About SUP Englewood and a starting over
Not guiding and giving lessons was the hardest part of walking away. I missed teaching others how to paddle. After only 6 months I missed it so much that I decided to start over in Sarasota.
A Fresh Start in Sarasota
We launched out of Lido area in March of 2017. So many of my clients came up to support the business in Sarasota. The draw for me to come back to Englewood was present. But there were obstacles to overcome, we were further away and settled in Sarasota.  I decided to return to work in social services. Seashore Eco Tours closed in April 2018, just before a massive red tide event hit our Gulf coastline.  The tide lasted for almost 2 years.  It was so intense we debated leaving Florida altogether.  When our waters were finally okay, 2020 happened. Need I say more? Every county boat ramp and park shut down for a few months.
Then something strange happened.. A gut feeling.
I finally had all my healthy answers and was ready to return to a business again. But where to go? We were settled in Sarasota, and the companies were warm and welcoming. However, there were massive changes happening to the permitting program.  I didn't want to be a part of program that was bidding against each other. A gut feeling told me to check in on a location. And thankfully there was a path for me to go back to Englewood. I was able to start over! I prayed, and I asked god for a sign that this was the right decision. I asked for a clear path to transition home.  Within a week, I met a woman who was selling her house. Strangely enough, she knew the perfect buyer for our house. We both closed on our homes in January 2021.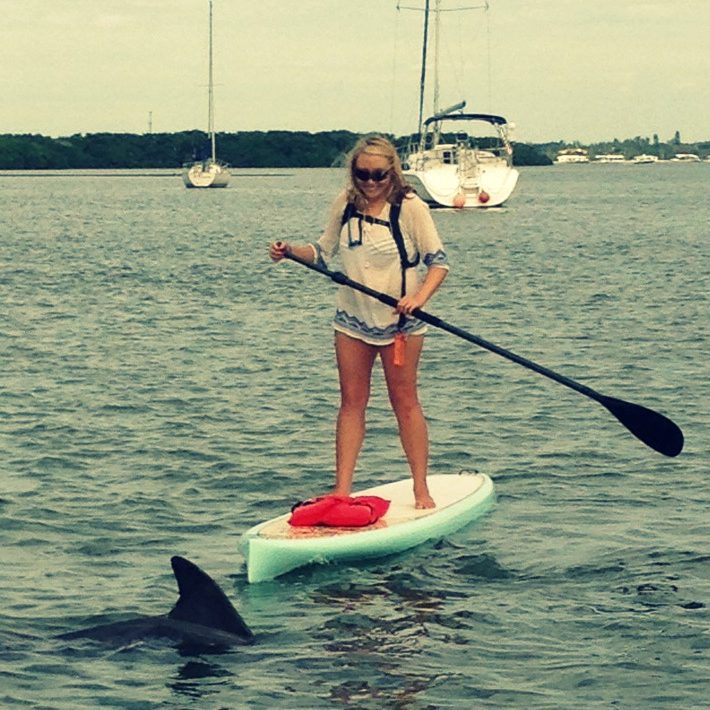 We opened again in March 2021
Thankfully I was able to start over!  We officially opened in March 2021. I remain committed to serving the community. Teaching others about safety, environmental conservation and paddling is my passion. I'm blessed to be able to start over and look forward to learning your story out on the water.
Our Paddlesport Services Include:
Paddle Board rentals, guided eco tours and lessons.  Kayak rentals and guided eco tours.
About SUP Englewood multiple day Kayak and Paddle Board Rentals
We provide Paddle Board and Kayak Rentals to our service area.  Free delivery is included to all these area with any multiple day rental of paddlesport equipment.  Service area: Venice, Englewood, Boca Grande, Palm Island, Little Gasparilla Island and Manasota Key.
Certified Paddle Board Instructor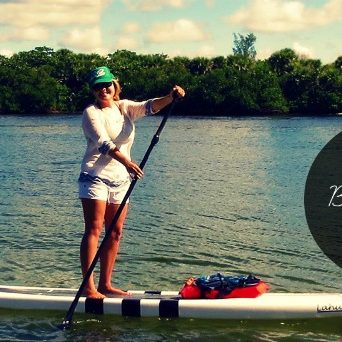 About Us – Nicole Killian & Certifications
Before ever starting my business I decided to become certified in water safety. The first classes I ever took were lifeguarding and CPR. Afterwards I learned more about the sport and researched various certifications. Then, I decided PaddleFit was the right choice. The certification focuses on fitness on the boards. It also teaches proper paddle stroke, and rescue techniques. I became a certified paddle board instructor with PaddleFit. Eventually I advanced to a Level 3 instructor and PaddleFit Affiliate.
PaddleFit and ASI
While I was at the Level 3 course I met a fellow business owner and he educated me about another course.  The Academy of Surfing Instruction has many benefits of becoming certified. The emphasis on safety is extreme. After learning about it, I signed up for the water safety, level 1 and level 2 classes. Afterwards, I worked to become a certified school. There's rigorous safety standards to pass as a school. SUP Englewood became the first certified school in the area back in 2015.
SUP Yoga
Following this certification, I decided to follow my heart and focus on yoga. As you can imagine, it was hard to complete all these certifications while running a business. With the support of my teammates, I was able to complete a Yoga Alliance certified 200 hour yoga program with Heartwood Yoga.
Then came kayaks…
As business was growing there was a calling for more eco tours. Especially kayaking eco tours, as Grande Tours was closing. Marian is a legacy in Englewood. She opened the doors for women in paddle sports in Englewood and across the state. I followed her guidance and pursued the Florida Master Naturalist program. At the time, I enlisted my teammates in the courses so we could be certified naturalists.
Environmental Certifications
My title is now Florida Master Naturalist. That's because I completed the upland, wetlands, and coastal system trainings available. What does that mean? Each ecosystem supports each other. Now, I'm able to discuss in greater detail how we can save the ecosystems. Promoting conservation of the local area is very important to me. As a native, I want to see the beaches remain pristine for generations to come.
The highlights of all these certifications
Talking about nature is my favorite highlight when leading groups on the water. Although safety is my number one priority. When you take a trip with me you can be confident that your family is safe. You'll learn a ton of information about the environment. And you'll learn tips to help you become a better paddler.
So many certifications!
It's taken some time, but I can say with confidence that I'm one of the most certified guides in Southwest Florida.
About Us – Nicole Killian & Yoga Certifications
The first yoga class I ever took was in college.  Many years ago, and I can still remember the stress relief that I felt following the class. I attended classes for many years before ever contemplating becoming a teacher.  Following the path of yoga has deepened my practice physically and spiritually.
Yoga is a path
Over time, I've discovered that yoga is not about the postures. Yoga allows the mind to be calm. It shifts your focus to the present moment. SUP yoga is different because you're floating the whole time and you have to balance a little more than on land.  The paddle board connects you to the environment and natures energy. It's unlike practicing anywhere else.
Meditation
The environment of Florida's Gulf Coast waterways is naturally meditative. Practicing yoga in the most natural and serene locations adds an unexpected element. Imagine soaking in the healing energy of the sun and salt water while relaxing your mind and body.