Guided Kayaking Tours are adventures in ecology. Trips may encounter wildlife such as, coastal birds, fish, dolphin, and manatees. 
Guided Kayaking Eco Tours
What will I experience on a Guided Kayak Tour?
Kayak eco tours offer a unique, up-close opportunity to paddle with dolphins and manatees. Therefore, our guides provide education on best practices for ethical paddling with all wildlife. Moreover, while floating over the seagrass, kayakers have a great view live shells. These species include whelks, conch, sea stars and crabs. Overheard, coastal birds are usually present. Additionally these species may include, Herons, Ospreys, Egrets, and Bald Eagles.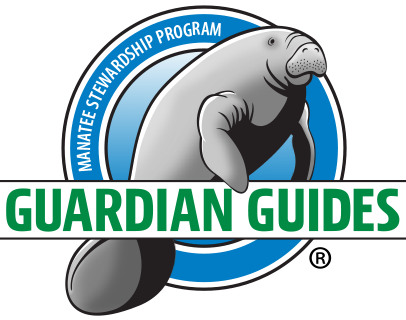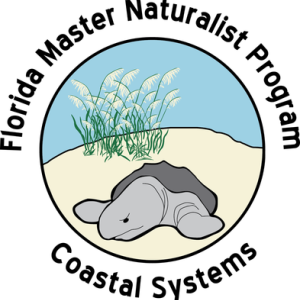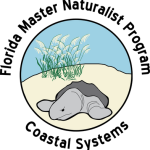 Florida Master Naturalist Tour Guides
A Kayak Tour Guide ensures that you see the most wildlife while on your paddling adventure. Every guide is a certified Florida Master Naturalist.  Which means that you can expect to learn about the ecosystems in Southwest Florida.  Your kayak tour guide is educated about the environment.
What will you see on a Guided Kayak Eco Tour?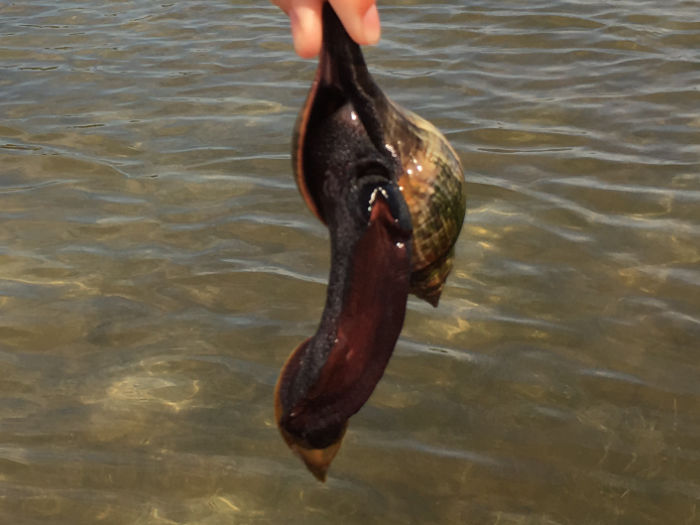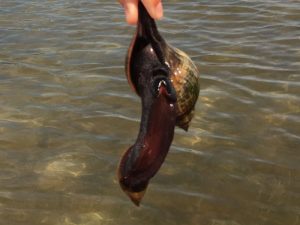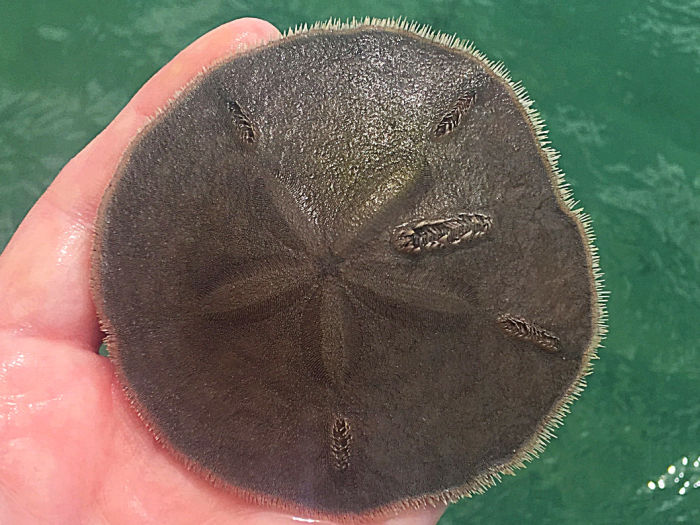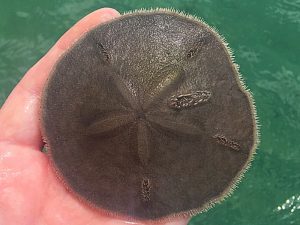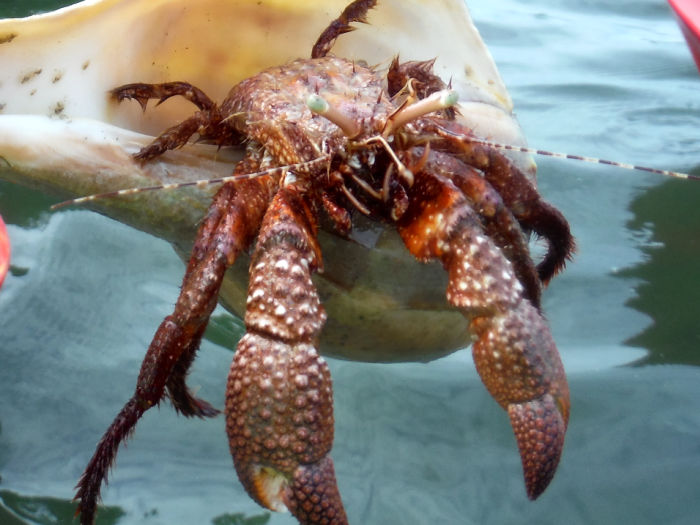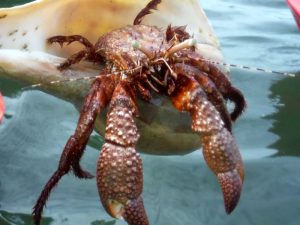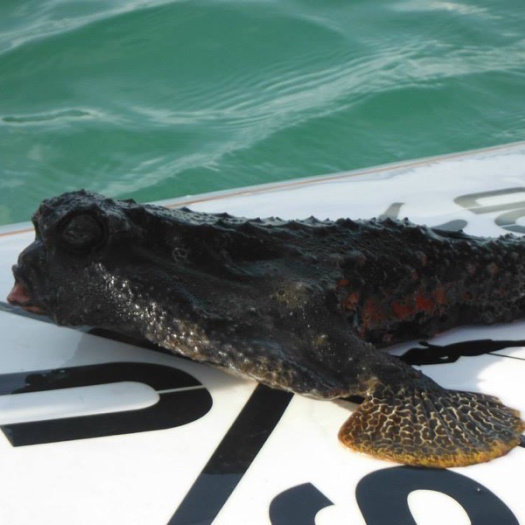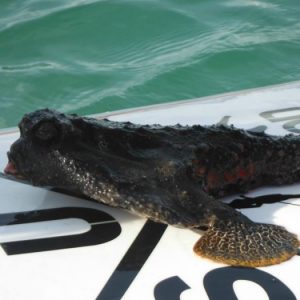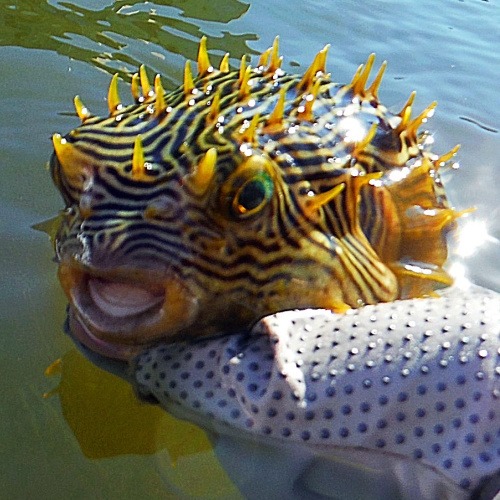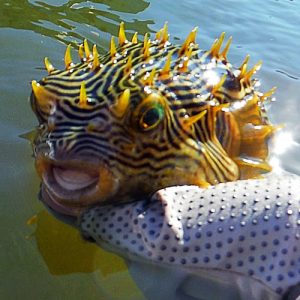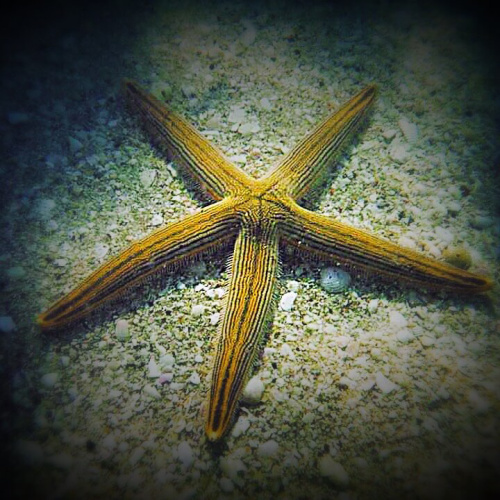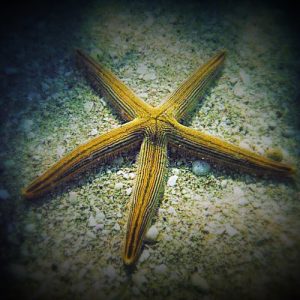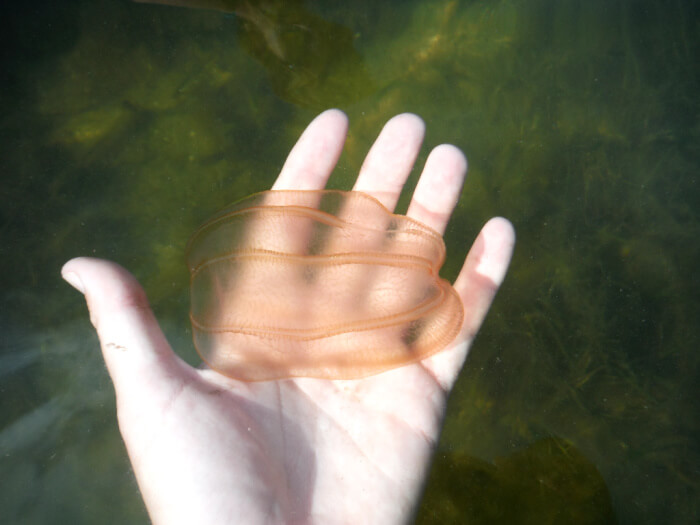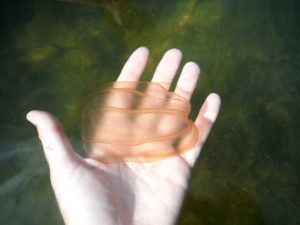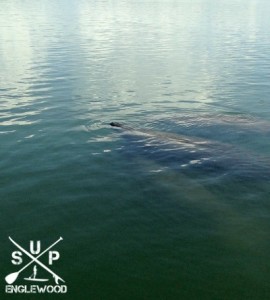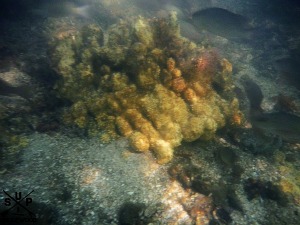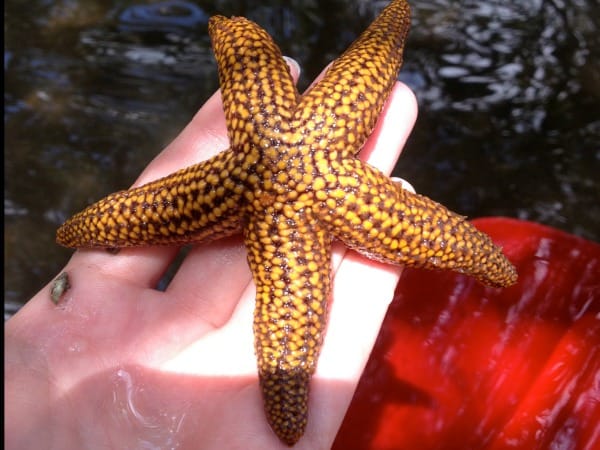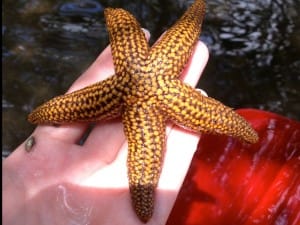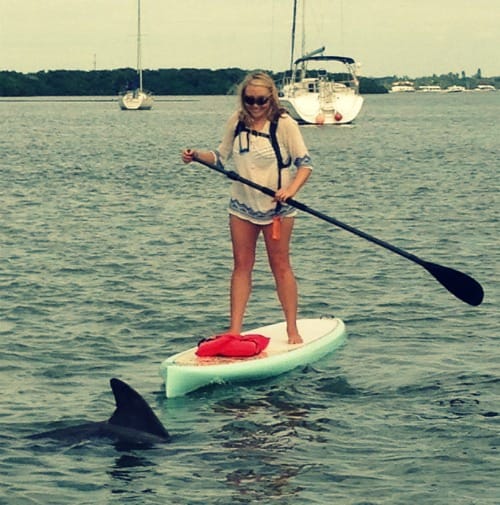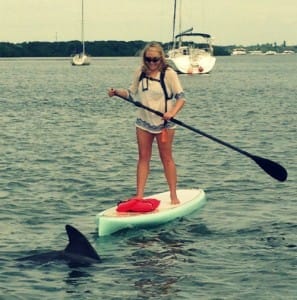 You can expect to see more marine life on a guided kayak tour than paddling solo. Kayak tour guides are efficient at spotting creatures under the water.  So what can you expect to see when kayaking?  Every trip is different therefore we cannot guarantee sightings.
Commonly spotted marine creatures and wildlife:
Star Fish
Urchins
Sea Hares
Live Shells (various conchs)
Sand dollars
Sheepshead
Mullet
Snook
Brown Pelicans
Terns
Gulls
Herons
Osprey
Dolphins
Expect to learn about the coastal ecosystem and topics such as: 
Seagrass
Mangroves
Coastal vegetation
Marine life
Live Shells
Echinoderms
Fish
Coastal Mammals
Native and Migratory Birds
Sea turtles
Kayak Tour Locations
In Englewood, the Lemon Bay Aquatic Preserve one of the largest estuaries in the area. Guided Kayak Tours locations also include Boca Grande, Manasota Key, Don Pedro Island and the Cape Haze Peninsula. These locations are convenient to Sarasota, Venice, North Port, Punta Gorda and Cape Coral.
Don Pedro Island Landbase
Don Pedro Island State Park
Kayak tours explore the barrier island of Don Pedro Island State Park. This trip launches from the state park land base and continues into Lemon Bay Aquatic Preserve. The area is surrounded by mangroves, wildlife, and marine mammals.
Best Features:
Frequent dolphin sightings
Frequent manatee aggregation (gatherings) due to the lush seagrass
Lush seagrass flats abundant with conch, live shells, bay scallops, and sea stars
Eagle nest on-site with occasional immature and mature bald eagle sightings
Frequent osprey, green heron, little blue, tricolor and egret sightings
Coastal Eco Tour includes mangrove tunnel on-site
Manasota Key
Stump Pass Beach State Park
Stump Pass Beach State Park offers the clearest waterway in Englewood, FL. This state park kayak launch is only 1 mile from the opening to the Gulf of Mexico. The currents can be stronger here and we recommend kayak tours for your safety on the water. Due to the clarity and perfect salinity levels marine life is abundant at this location. This tour provides options for a break while paddling at either a low energy tidal zone or a beach break the southern end of Manasota Key.
Most Common Sightings:
Dolphins
An abundance of live shells
Coastal birds and fish
Manatee sightings
Sharks teeth
Boca Grande
Boca Grande 19th Street Kayak Launch – AKA The Great Calusa Paddling Trail
Kayak tours on Boca Grande launch into the Charlotte Harbor Aquatic Preserve, Gasparilla Sound, and the Boca Grande Bayou.  This is a calm waterway on most winds. Your tour guide will lead you to Three Sisters Island and Hoagen Key. Discover why Boca Grande is perfect location for kayaking tours.
Best of Boca:
Dolphins and Manatees are frequently spotted
Sea stars love the oysters on the docks, seawalls, and oyster beds
Slow and limited boating traffic
Ospreys and other coastal birds
Healthy seagrass to support smaller marine life
Placida
Woolverton Trail
This kayaking trip launches from under the Gasparilla Road bridge. This access is a brackish area where coral creek meets Gasparilla Sound. This area is rich with marine life and history. The Woolverton Trail was maintained for many years by Ed Woolverton of Gasparilla Mobile Estates. His discovery of the trail system led to a rush of tourism for Grande Tours and many memories of kayaking in Placida, Florida. Paddle around the Cape Haze Peninsula, Dog Island, and a mangrove trail system that unlike any other in Florida.
Best Features:
Dolphin sightings
Manatee
Oyster beds with live shells
Many osprey nests in the area with the occasional sighing of bald eagles
Coastal herons, egrets, and shorebirds
Rich history of Placida
Highlight is Woovelton Trail system
Englewood
Oyster Creek – Please Call to Request this Tour
Discover the calmest waters of Lemon Bay in this quaint little park off Placida Road in Englewood.  This area features unique paddling options.  Extremely calm water can be found traveling inland.  However, if the wind permits you can easily travel into Lemon Bay and explore the seagrass flats surrounding the nature preserve.
Benefits of paddling Oyster Creek:
Abundance of small marine life
Seagrass flats frequently used for local environmental education
Eagle nest in close proximity
Frequent wading bird sightings
dolphins and manatees spotted in season (warm water months)
Punta Gorda
Shell Creek
Discover the adventure of a freshwater kayak tour. Gators are usually present at this location. Kayaking Shell Creek provides a wind protected area in Punta Gorda to explore. This ecosystem features varying vegetation, fresh water turtles, snails, otter, and the american alligator.
Best of Shell Creek:
Freshwater turtles
Americal Alligator
Slow and limited boating traffic
Great birding
Wind protected area for easy kayaking tours