Kayak Tour Don Pedro Island
Paddle through canopy mangrove areas on the Don Pedro Island Kayak Tour. This trip is located in Placida. Which is a small fishing village between Englewood and Boca Grande. Discover wildlife like dolphin, manatees, birds, and live shells. 
Kayak Tour Don Pedro Island
The beginner friendly Don Pedro Island kayak tour is 2 to 2.5 hours in duration. This kayaking trip explores the marine life that surrounds the island. Lemon Bay Aquatic Preserve is an abundant habitat. Common sightings include, coastal birds, sea stars, lightning whelks, dolphins, and manatees.
Don Pedro Island Kayak Tour Route
The kayaking tour route is dependent on tides, and wind conditions. Therefore, each trip varies slightly. Some tours may visit the on-site mangrove tunnel or the beach side of Don Pedro Island. If you have a preference, please call us as we can discuss dates, times and tides to offer you the optimal experience for your group. Every kayak tour is a new adventure! What will you discover on yours?
What's Included:
Kayak Equipment
Life Vests (Properly Fitted for all sizes)
Paddles
Dry Bags
Bottled Water
Tour Guide
What's Not Included:
Tour Guide Gratuity
Entrance Fee to Don Pedro Island State Park ($3 per car)
What can you expect on Don Pedro Island Kayak Tour?
Every Don Pedro Island Kayak Tour launches from the state park. Discover adventure while kayaking through a mangrove forest. A kayak tour allows you to explore the waterways of Lemon Bay and Kettle Harbor. This area is abundant with sea stars, hermit crabs, dolphins and manatees. SUP Englewood offers many kayak tour options, such as group tours, private tours, mix of paddle boards and kayaks for groups as well as kayaking options for corporate events and large kayak tour group options. Learn more about the services offered at the Don Pedro Island Location. 
Contact Us
Address: 8450 Placida Road Placida, FL 33946
Open: Wednesday to Sunday 8 AM to 5 PM
Reservations Required. Please call ahead or book online for same day reservations
Call: 941-26KAYAK | 941-265-2925
Email: Contact@supenglewood.com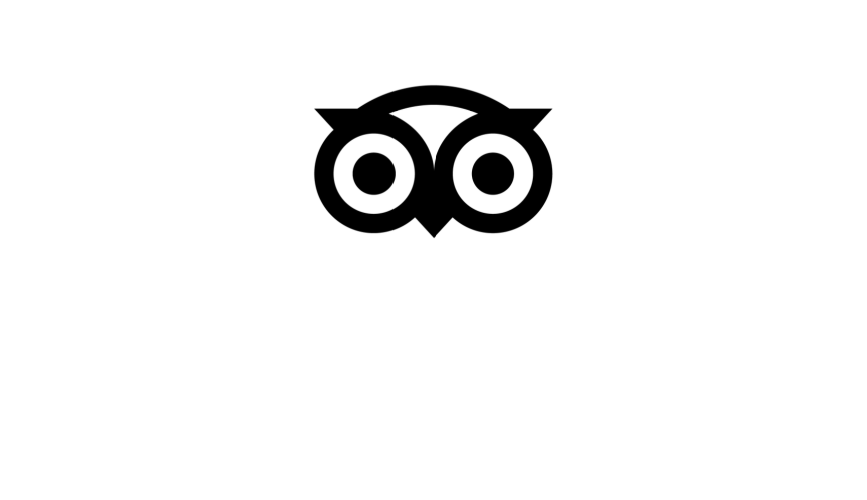 #1 Kayak Tour Provider for Don Pedro Island
At SUP Englewood, it's our goal to ensure that you have the best experience possible. We are a locally owned and operated company. Founded by a native of Englewood, FL. SUP Englewood has a long standing reputation as a commercial kayak tour operator and has launched tour groups at Don Pedro Island State Park since 2012. Find hundreds of reviews across popular platforms such as Trip Advisor, Yelp, Google, Facebook and more. We are proud to announce that SUP Englewood received the 2022 Trip Advisor's Travelers Choice award.
We had a great time with SUP Englwood. The experience was fun, informative, and our tour guide was the best. We loved it so much we went back a second day... great job!
Our tour guide was knowlageable, funny and kind. The tour was incredible and fun! Kayaks were in good shape and all materials were good quality. Well worth the money!
Great Guides! Nicole knew absolutely everything there was to know about the area and wildlife. It was relaxing and our family felt very safe navigating the waterways with them. We will be back next year and book again with SUP Englewood. Absolutely, great experience! Thank you!
Don Pedro Island Kayak Tour FAQ's
Do I need reservations?
Yes, reservations are required for all kayaking tours.
All kayak equipment is loaded down to the water by our staff
Reservations allow for a smooth check-in process when you arrive at the park
Please let us know about any equipment changes as soon as possible.
How much weight can a kayak hold?
Singles Kayaks hold up to 350 pounds.
Double Kayaks can hold up to 550 pounds. These kayaks can be modified for a single paddler.
Do you have age restrictions?
SUP Englewood takes pride in offering family-friendly services. All ages are welcome and we provide the following guidelines to ensure that everyone has a positive experience.
Children under 50 pounds
We recommend using one of our tandem kayaks and having your child sit in the middle of the kayak

Paddling a tandem kayak without enough weight in the front of the kayak can be physically exhausting.
We have two styles of tandem kayaks, duos and quartos. Both support up to 550 pounds

Duos fit up to 2 adults and 1 child in the middle
Quattros fit up to 2 adults and up to 2 small children in the middle
Children under 12 years old 
We recommend tandem kayaks for children in general, this is especially true for children under 12 years old
Kayaking is a physical activity and requires endurance to complete the tour
What if my child insists on kayaking independently? 
We recommend a private tour
What if I book a single kayak for my child and arrive for the group tour? 
If possible, you will be offered a tandem kayak for you and your child.

This depends on equipment availability and timing.
You can decline this option

You will be provided a tow rope to assist in towing your child in the event your child becomes fatigued

This is much harder than paddling a tandem kayak with your child
In the event of an actual emergency on the water our tour guides must be able to swiftly react and use their equipment for water rescue.
Our tour guides cannot be slowed down by towing a healthy individual during a guided eco tour.
Other considerations: 
The heat in Florida can be overwhelming, especially when doing a physical activity

Consider picking an earlier time

Sometimes young children do better with shorter times on the water

Private tours are a good option for some families

 Packing a small cooler filled with snacks and favorite drinks is helpful
Other Kayak Tour options
Private Tours

Perfect for families with younger children that are looking to see the most wildlife and paddle at their pace.
What's the difference between a tour and a rental?
Kayak tours
Allow you to experience the Don Pedro Island State Park like never before! Here's what you can expect:
All tours are led by certified Florida Master Naturalists
Tour guides are environmental educators and provide fun facts along the way
Expect to see more wildlife and have up-close experiences with smaller marine life such as sea stars, conch shells, hermit crabs and other species.
Learn about ways that you can help local conservation efforts
Tour guides maintain a safe paddling ratio of 1 guide to 8 participants
All staff is certified in CPR, First Aid and trained in water rescue
Perfect for all ages and skill levels
Kayak Rentals
Kayak rentals are perfect for people that want to venture out on their own. Here's what's provided to go solo. Paddlers must be able to return independently to the kayak launch starting point. Also recommended for paddlers without medical conditions.
Maps of the paddling area
Dry Bags
Safety overview of boat lanes and laws of the waterways
Paddling orientation for first timers
Highlight of things you may see along the way
Do I have to pay in advance?
We have 3 options for payments:
Book online and pay in advance
Book over the phone and pay via an emailed link (pay in advance)

Partial payments available for groups that are splitting cost

Book over the phone with option to hold a card.

The same card must be used for payment
Payment is due when services are rendered
This makes the most sense for weather concerns

You do not have to worry about a refund for weather cancellations
What about weather?
We reserve the right to cancel during the following conditions:
Lightning within 15 miles of the paddling area
Winds over 15 mph
Storms with lightning visible on radar that appear to heading to our direct area
Extreme cold