Palm Island Service Area
Paddle Board &
Kayak Rental Palm Island
SUP Englewood provides paddle board and kayak rentals to Palm Island. We offer delivery by boat to homes with dock access. This option is for people looking to book multiple days to weekly kayak rentals. Paddle Board and kayak rental rates include delivery.
Multiple Day Paddle Board & Kayak Rental Rates
3 Day Rental

$

150

Per Vessel
4 Day Rental

$

190

Per Vessel
5 Day Rental

$

220

Per Vessel
6 Day Rental

$

250

Per Vessel
7 Day Rental

$

285

Per Vessel
Make Memories Kayaking on Palm Island
*A Paddle Board, Single Kayak or Double Kayak is considered 1 vessel
Make your vacation on Palm Island memorable with a kayak or paddle board rental.  At SUP Englewood, we carry single and double kayaks as well as paddle boards.  We provide delivery and pick up of the paddling equipment to make this transaction easy during your stay.  We deliver all equipment needed, such as paddles, vests, and safety gear, like leashes for paddle boards.
FAQ's
Do I have to pick up the kayaks and paddle boards?
No, SUP Englewood provides all transportation to and from Palm Island. 
What if I want the rental equipment for less time?
We offer a half-day options for paddle board and kayak rentals at our location. Single kayaks are $45, Paddle Boards are $45 and double kayaks are $55 for up to 4 hours of use. We cannot provide delivery to Palm Island for half-day rental equipment options. These rates are only available at our location.  
Call to request a full-day or two-day option
A full-day rental rate is $65 per vessel and a 2-day rental is $110 per vessel. Either of these options will require a $110 delivery fee for the barge. 
Do you provide life jackets?
Yes, we provide all life jackets. Please let us know if you have any children using the water sport rental equipment. We will bring child sized life jackets as requested. 
Life Jacket Sizing 
Infant (up to 30 pounds)

Child (30-50 pounds)

Youth (50-90 pounds)

Adult (over 90 pounds)
Do I have to wear the life jackets?
SUP Englewood recommends wearing life jackets in case of an emergency situation. We also recommend wearing the leash at all times if you are paddle boarding. 
Children 6 and under have to wear life vests at all times by law. 
What does the rental equipment include?
All water sport rental equipment includes:
Vessel (Paddle board, single kayak or double kayak)

Paddle 

Life Vest 

Dry Bag

If paddle boarding a leash is provided for safety. 
Kayak and Paddle Board Rentals are great for the whole family!
Single & Double Kayaks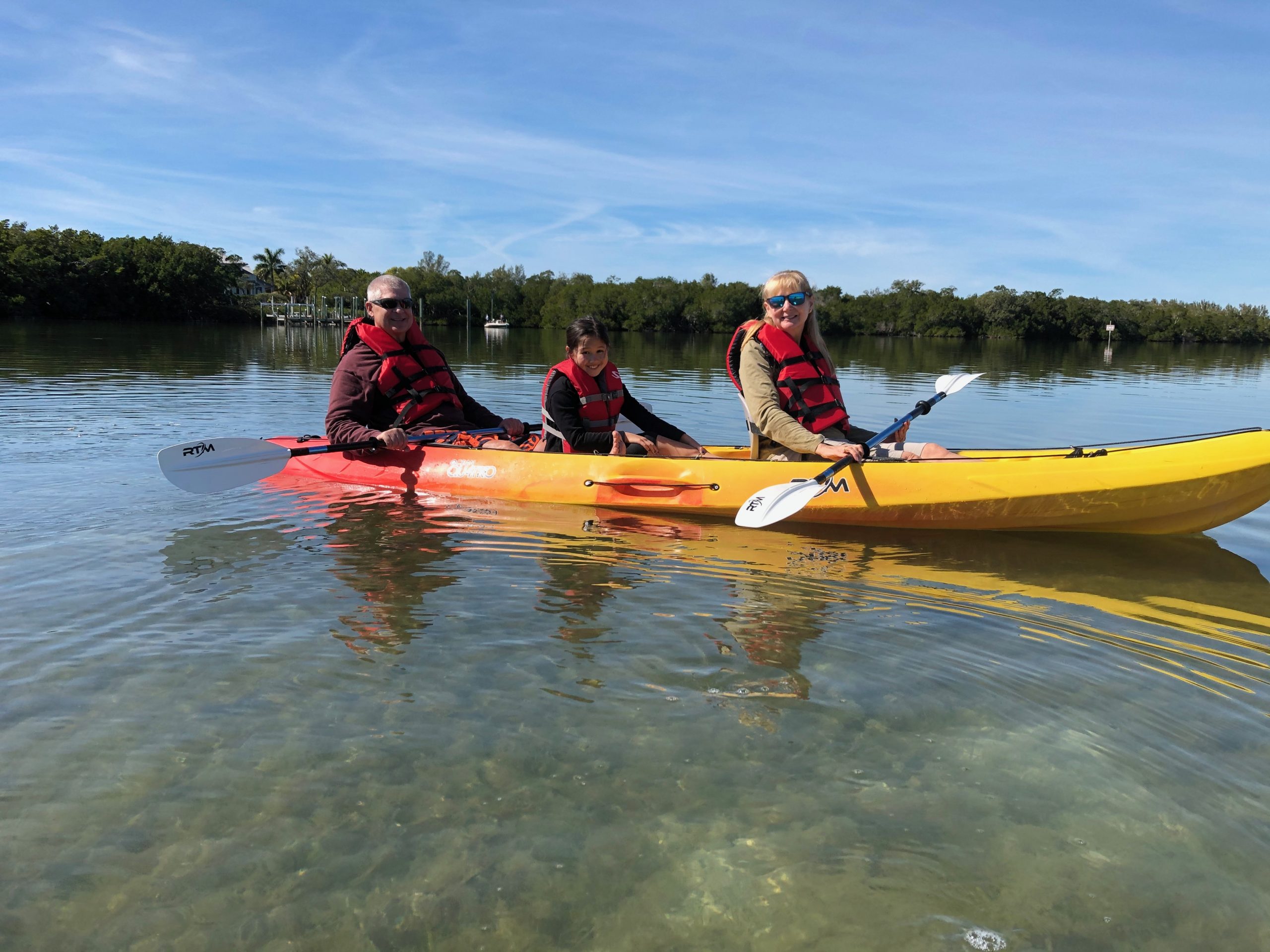 Double Kayaks, are also known as Tandem Kayaks and have room in the middle for children.  Please let us know if you have children as we provide life vests for them to use during your kayak rental duration.
Stand Up Paddle (SUP) Boards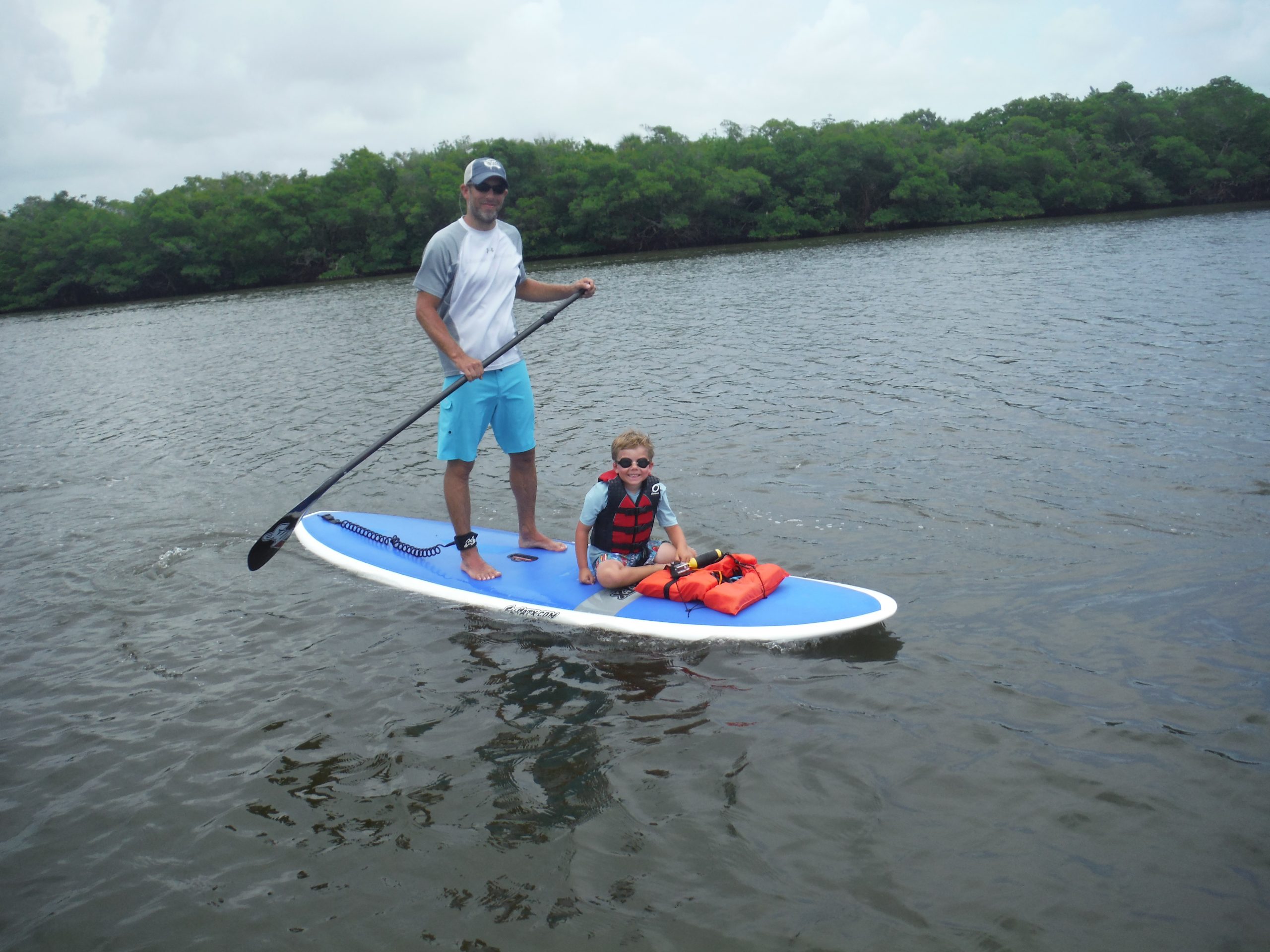 Paddle boards can be fun for the whole family!  Especially when used on calm water.  It's safest for children to use them with an adult ready to take over when needed.
Rentals include delivery to Palm Island
It doesn't matter where you're staying.  We can deliver paddle boards and kayaks to you!
Palm Island Condos

VRBO

Airbnb's

Other rental homes.
Top 3 places to explore while paddling Palm Island
#1 Stump Pass Beach State Park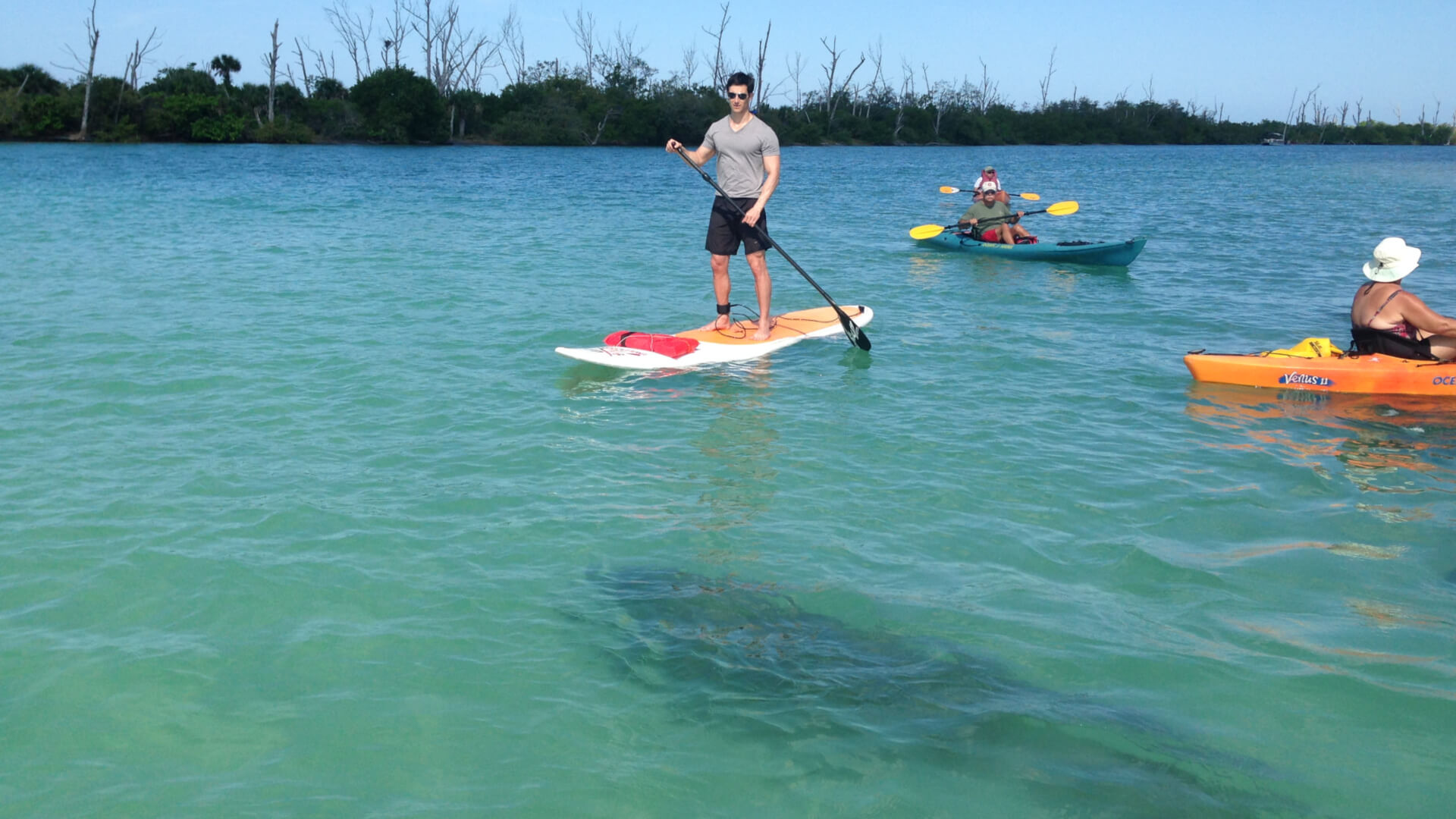 Stump Pass Beach State Park is located at the Northern point of Palm Island. Be sure to check the tides. As this can be a hazardous location to paddle on a strong tide. This is one of the most beautiful places to paddle in Southwest Florida. This park is know for the dead Australian pine trees that give it an almost 'pre-historic' appearance.  This Florida State Park is filled with mammals and smaller sea creatures.
#2 Bill Coy Preserve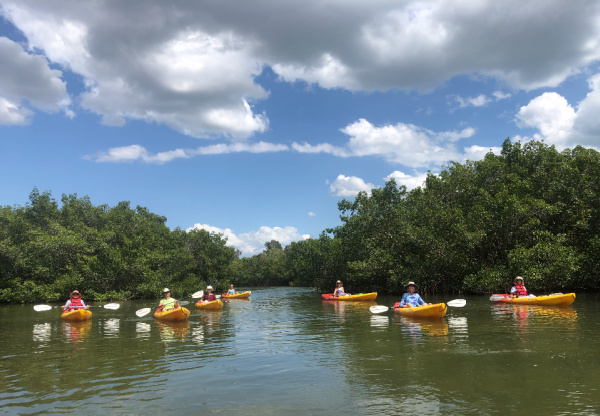 Bill Coy Preserve is located across from Rum Bay on the northern part of Palm Island. The preserve is surrounded by mangrove islands and highlights secret mangrove passages.  This area is known for its great manatee sightings.  It is also a prime birding location.  Be sure to bring a fishing rod with you if you're looking for snook, red drum, and trout along the way. The oysters in this area are home to smaller creatures such as sea stars, whelk, and conch.
#3 Don Pedro Island State Park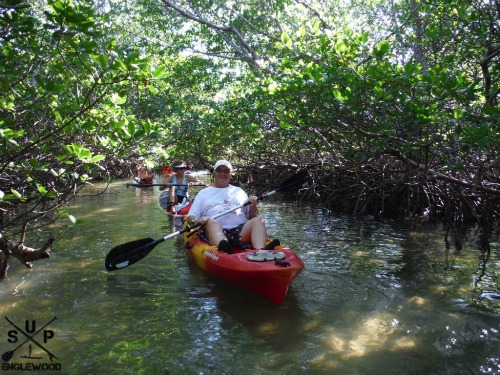 Don Pedro Island State Park is located at the Southern part of Palm Island.  You'll paddle past the Palm Island ferry boat. Then you'll discover a small entrance into the mangroves which leads to a hidden lagoon.  This coastal area is home to many smaller marine creatures such as sea stars, urchins, whelks, and conch.  Continue onwards for the docks that bring you to a walking trail.
Looking for the best deal?