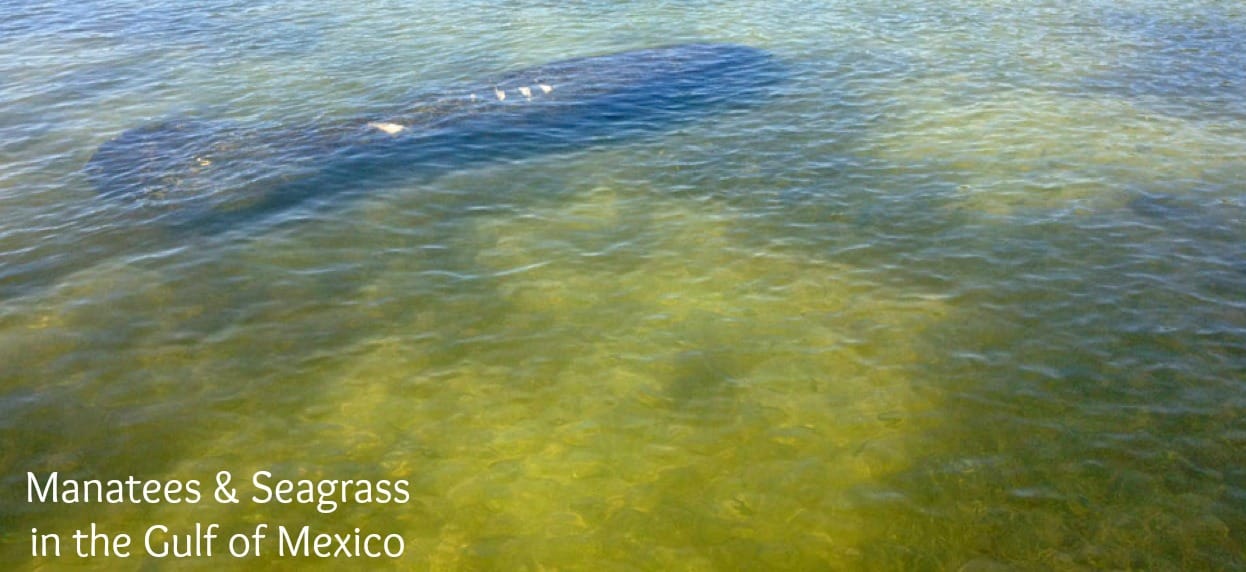 Seagrass
Seagrass is a unique type of flowering plant found deep within the waters of a number of oceans and other forms of marine life. A significant number of herbivores that live under the water are dependent on such types of plants for survival, like the manatees for example.
Water clarity is vital for the survival of seagrass, as light is required for photosynthesis. In return, beds of seagrass help to improve the water quality by adding oxygen to the water column. The strong roots of the seagrass keeps it anchored to the seafloor. Seagrasses are found in a range of climates as well as in freshwater and saltwater.
Types of Seagrass in the Gulf
In the Gulf of Mexico there are six common types of seagrass. Turtle Grass is named for obvious reasons and is a favorite food of the endangered green sea turtle. Manatee grass is usually mixed with turtle grass and is more abundant in the Southern Gulf of Mexico.
Seagrass is an important part of our ecosystem in Florida as many plants and animals inhabit the underwater grasses. Smaller sea creatures like the sea horse and sea stars live in the seagrass. As well as other shellfish, like the queen, shrimp and bay scallops. Fish use the grass as protection from predators, and also for nursery areas. Fish species that utilize the seagrass include but are not limited to drums, snappers, porgies and sea bass.
Larger mammals such as the manatees, green sea turtles feed on the seagrass, however the bottlenose dolphins chase and feed on the fish that are found swimming in the seagrass. Therefore the seagrass habitat is very important for survival of the mammals in the gulf.
Human impacts have a severe effect on the seagrass beds in the Gulf. Dredging has a direct effect on the amount of seagrass in an area, and can cause physical damage to the beds. Moreover, commercial and recreational boating also causes scarring of the seagrass beds. Water pollution from storm water runoff, poorly treated sewage, and other sources (agricultural runoff, oil spills, septic tank leakage) also causes damage to seagrass beds indirectly. Due to the need for water clarity for sunlight, seagrass is unable to utilize photosynthesis effectively.
Local Impacts
According to The Gulf of Mexico Program Habitat Team our local seagrass habitat is affected by the following:
Sarasota Bay
An increase in urbanization

Improvements to Wastewater Treatment –
(Leading to an increase in the beds since 1988.)
Greater Charlotte Harbor
An increase in suspended solids in the water column
Changes to freshwater flows
Dredging
Scarring from boat propellers
Note: There has been a 6% decrease on seagrass coverage since 1982
The next ten years are crucial for the seagrass environments as the coastal population is expected to increase. Prevention is needed to ensure growth of the seagrass beds in the Gulf of Mexico. Seagrass estuaries will possibly continue to decrease without proper planning, education, and enforcement.