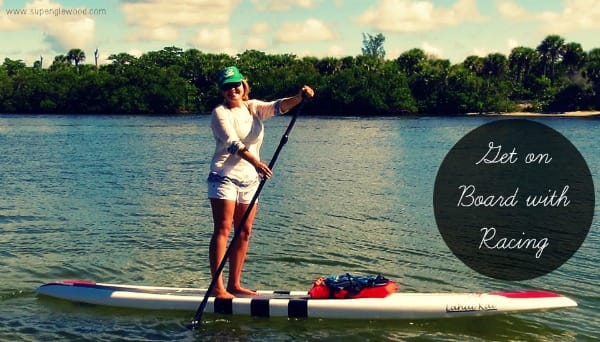 Get on Board with Racing
Stand up paddleboard racing is the most competitive side of paddleboarding and is increasing in popularity. Paddleboarding races are held locally and in cities around the world. You don't need to be a pro to compete and have fun in a race. Although racing paddleboards requires a degree of athleticism, there are various levels you can start out with. The distance in the racing course is designed for beginner to advanced paddlers. Beginners usually compete in a three-mile course or shorter. Advance paddlers can compete in races longer than 10 miles!
Learn paddle board racing techniques from a certified instructor
The best way to learn paddle board racing techniques is from a certified instructor. Specific techniques for racing are fundamental to developing speed on a paddle board. Paddle strokes are altered to enhance pace, and most racers use a shorter stroke. A proper racing stroke engages mostly the core muscles, and is much faster. Learning to engage the total body while paddling is essential for an effective paddle stroke. Your stance or position on a paddle board provides stability, control and maneuverability.
What type of paddle board is best for racing?
Some paddle boards are specifically designed for racing and speed. These racing boards are longer with 12- and 14-foot options and more narrow for increased speed. The width of a paddle board determines stability, although experience and weight are other elements to consider. When buying a racing board, it's more important to look into the specifications than just the brand of board. Some companies design the race boards with more thickness to increase the stability while keeping the board narrow.
Other considerations before purchasing a board: 
Consider your waterways before purchasing a board, as some are designed for flat water, and others for swells. Look into demos if you are interested in purchasing a board, that way you can try them out. It's the best way to get a feel for the right board for you. If you're a beginner it's best to start with a normal width paddle board as using a more narrow board can be discouraging. Most paddle boards are 31" to 34" wide whereas racing boards will vary and may be as narrow as 25".
What's more important SUP technique or equipment?
A racing paddle board is a component for increasing speed, however, it's only part of the battle in paddle board racing. Paddling technique is the most important skill followed by the proper equipment. 
SUP Instruction for Racing
Contact us for Racing SUP instruction. Learn from a PaddleFit certified SUP instructor, Paddlefit is the leader in race training technique. Discover tips for your skill level and paddling drills to help you get to the next level. SUP Instructors can also provide consultation for paddle boards and paddle equipment. 
Contact Us: Phone: 941-265-2925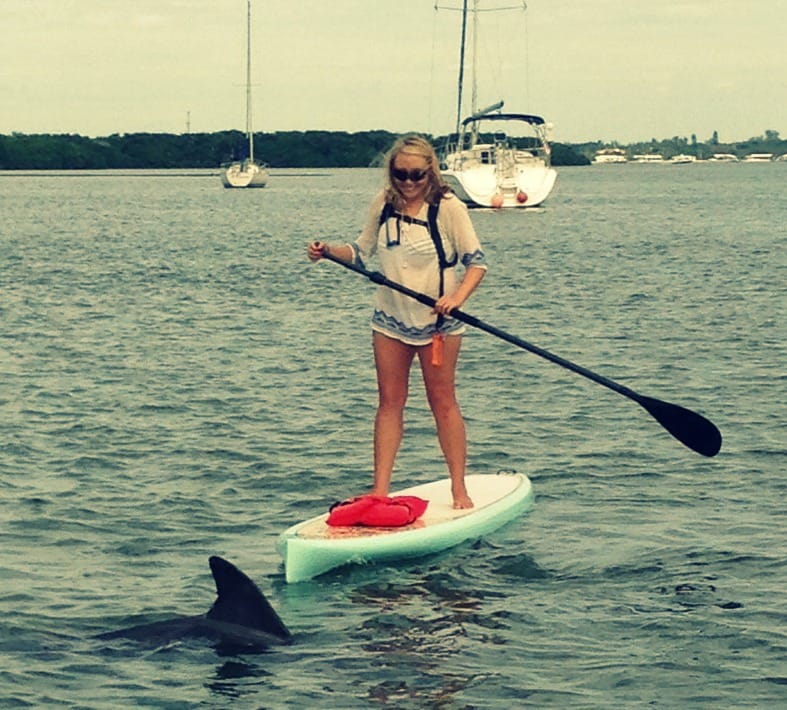 SUP Paddles
The paddle can also make a significant difference in stroke and speed. Proper fit is important to prevent injury. For example, if a paddle is too long, it's possible to strain your rotator cuff. Racing paddles are made with carbon fiber and are much lighter than traditional paddles. Generally, these paddle have hollow blades and are adjusted to the paddler's height. Stand up paddle boarding is a versatile new sport. Even if racing is not for you, paddleboarding is only as extreme as you make it. Be sure to give SUP a chance! Check out a SUP race in your area or take a lesson with an experienced company.
Never doubt the power of determination
The sport of paddle boarding is all about determination, and anyone can learn how to stand-up paddle. However, being able to go the distance will take time to increase your stamina and endurance. Paddling for speed and distance requires persistence to go faster and farther each training session.
Consider using an app to track your miles and time

Always stretch before a long paddle to prevent injury 

Bring communication with you and have a float plan especially if training solo