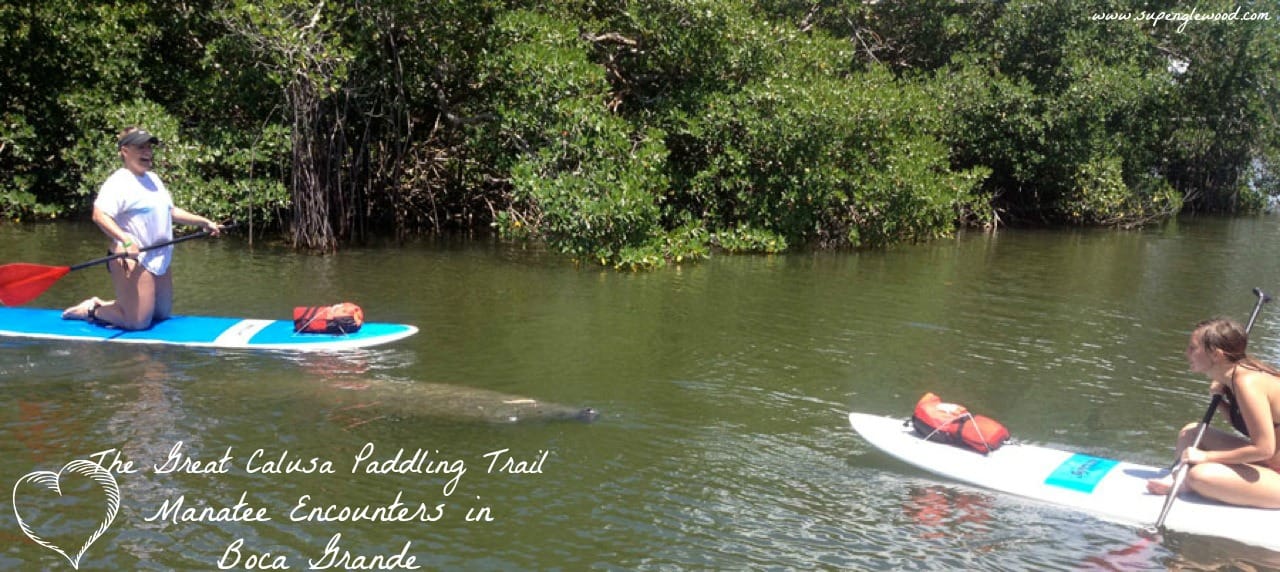 Paddle Board Safely in Boca Grande
Paddle Board Safety in Boca Grande
Are you hopping on a paddle board in Boca Grande?  Water clarity and the serene coastline of Boca Grande offers an ideal location for Stand Up Paddle (SUP) boarding. If you are visiting the island of Boca, consider paddle board rentals, lessons or a SUP Guided Tour. There are few safety concerns to aware of when paddle boarding in Boca. Here's what you need to know.
#1 Place to avoid on Boca Grande
Avoid the pass
The Southern tip of the pass in Boca Grande is actually a very dangerous place for paddle boarders. The currents in this area can be extremely strong.  
During tarpon season there's also a lot of marine life present at this point of the island. The Boca Grande Pass was featured on shark week this year (2013) for the presence of hammerhead sharks during the tarpon season. Try to avoid this Florida State Park, unless you have advanced paddle boarding experience. Even then, stay alert and be cautious of currents.
Gasparilla Island State Park
Address: 880 Belcher RoadBoca Grande,FL34291
The Best Places to Paddle Board Safely on Boca Grande 
The Florida State Parks in Boca Grande are located at several points on the island. The safest points for learning are closer to the middle of the island, there is less current at these locations. However always be cautious as there are no lifeguards on the beaches in Boca Grande. Pay attention to swells when you plan to paddle board in the Gulf of Mexico. It is important to be humble and know your personal skills to fight waves safely.
19th Street on the gulf side is also a safe place for beginner boarders. This is a Lee County public beach location however the parking is limited.

If you are paddling for the first time, try an inshore location on Boca Grande. The Great Calusa Paddling Trail is perfect for learning how to Stand Up Paddle (SUP). The calm waters at 19th Street (inshore) on the island offers a view of East Railroad Ave in Boca Grande from the water! Instruction is always recommended for beginners.
What do you do when paddle boarding in wind? 
When choosing a location consider the wind direction. Typically on an East wind the Gulf of Mexico is flat an calm which enhances the water clarity. An East wind also pushes you out further from shore. Be shore make sure that you stay very close to the shoreline in this type of wind direction.
On a West wind the gulf coast has larger swells that will build in time, and inshore locations will offer protection from the wind.
Beginners should also pay attention to the wind speed. Typically people are unable to progress after 15 MPH winds. At SUP Englewood, we cancel our tours and rentals at this speed due to safety. However a boarder with advanced experience should be okay up to 20 MPH. Your body will act like a sail in the wind and make it more difficult to turn. In paddle boarding it is important to have board control at all times for your safety on the water.
What Paddle Board Safety Equipment Do I need? 
Always paddle with leash when paddle boarding in the Gulf of Mexico. A straight leash is recommended for this type of waterway. The leash is not just for your protection. Yes, it keeps you close to the board. A leash in a gulf setting is also utilized for the protection of all other beach patrons. Usually little children play in the shoreline and that is exactly where your board will end up if it gets away from you!
U.S. Coast Guard Requirements for paddle boards 
The U.S. Coast Guard has declared Stand Up Paddle Boards a vessel. Meaning that anytime you are paddling outside of the swim/surf area or inshore you will need to have a Personal Floatation Device (PFD) and a whistle on your board! Violations are up to $250 and can be cited by: Florida Wildlife Commission (FWC), the Coast Guard, or the local boating police. When paddling with small children on your board, remember they will need a PFD as well.
Paddle Board & Kayak Rental Companies on Boca Grande
When choosing a Stand Up Paddle Board Rental Company there are a few basic things to consider:
What is their wind policy? Do they even have one?
Do they provide safety equipment?
Do they provide any instruction & local knowledge?
Paddle Board Rentals, Lessons & Guided Eco Tours on Boca Grande
At SUP Englewood we recommend instruction for all beginners. The company wind limit is 15 MPH.  All safety equipment is provided.  Please let us know if you have any children as we bring properly fitted vests based on your request. Every rental starts with a lesson on safety.  We provide you with local knowledge for your paddling adventures. Call (941) 265-2925 for paddle board instruction, lessons, guided eco tours or rentals in Boca Grande. Do your research and you can enjoy a fabulous time on the water paddle boarding safely in Boca Grande, FL.