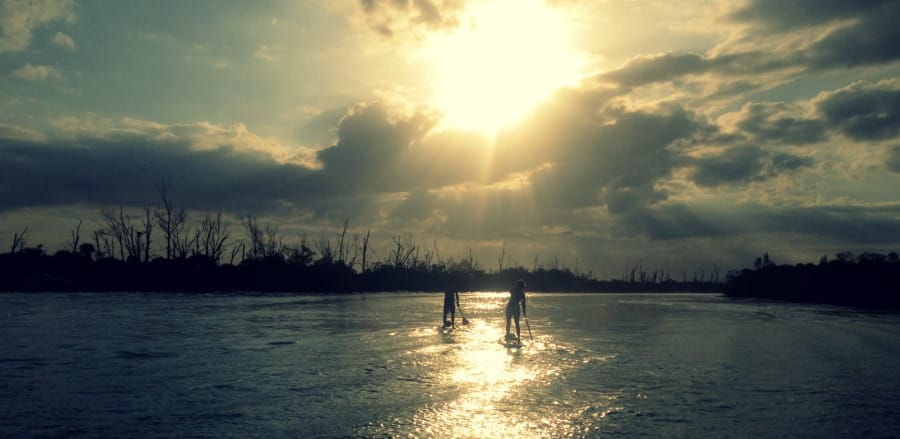 Flatwater Paddle Boarding
People often have questions when they spot me walking to the bay with my Stand Up Paddleboard. I've heard everything from "What's the point of that?" to "Is that a surfboard?" My SUP has always been a conversation starter, especially when I take it to inshore waterways. Local interest in stand up paddling is growing. More people are trying out the sport and buying equipment. As the sport continues to grow flatwater paddling on stand ups is increasing and capturing the attention of everyone around.
Flatwater Paddle Boarding
Local inshore waterways are ideal for flatwater paddle boarding. Our area is filled with unique paddling destinations. The Stump Pass Beach State Park has the most natural coastline in our area. Located at the southern most point of Manasota Key the beach has been preserved by Florida State Park rangers. Their goal is to bring the property back to its most natural and native state. Endangered and protected species are commonly seen at this state park. The crystal clear water allows for optimal viewing of the marine life that is abundant at Stump Pass.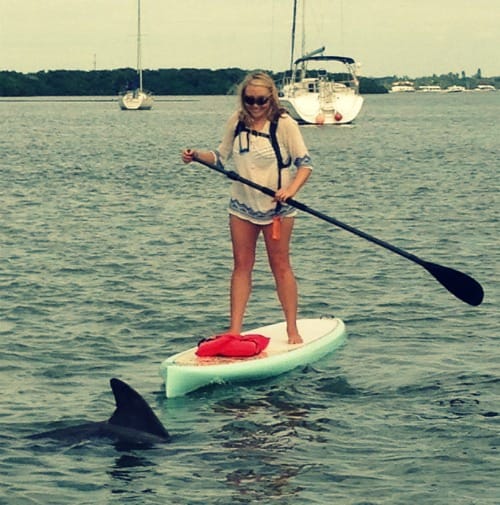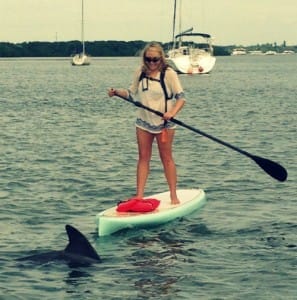 Appreciate Marine Life while Flatwater Paddle Boarding
To appreciate the marine life in our inshore waterways it's extremely beneficial to be standing directly on top of the water. The view from a stand up paddleboard is quite different because your vantage point is higher. If the turbidity is low, and you are paddling on an incoming tide, you will notice a great increase in visibility. Depth of sight increases when approaching a pass, especially at Stump Pass Beach State Park.
FAQ's for Flatwater Paddle Boarding
When paddling on flatwater my SUP still takes some by surprise. Spectators curiosity is peaked by my gracefulness on a paddleboard. People often ask, "How difficult is it to balance on your board?" "What skill level is required?" " Is it harder than kayaking?" "Do you get tired?" There is a short answer to all of these questions. Paddling is easy, and relaxing as long as you know how to paddle properly while using your total body. By engaging the total body while paddling you become much less fatigued over time. Therefore Stand up Paddling is not any more difficult than kayaking.
Will I fall paddle boarding?
The big question that everyone wonders is whether or not they will fall. The truth is everyone falls in at some point. Simple things like distractions from wildlife or turning around too quickly can sometimes cause a beginner to forget to balance. When I first started giving Paddle Board Lessons and tours I would focus so much on other people that I would forget about balancing. It's kind of like tripping over your own feet, it just happens sometimes. Instruction Matters for first timers as standing is easier than learning how to navigate in the water.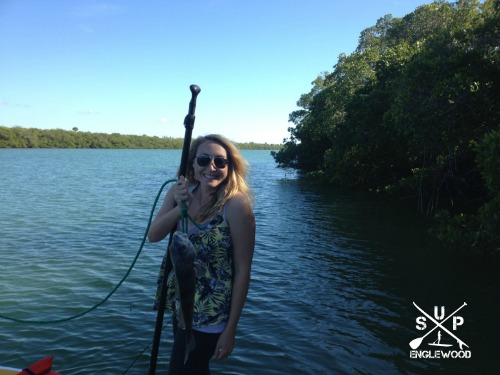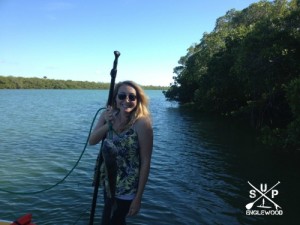 Haul More when Flatwater Paddle Boarding
Flatwater paddle boarding is calmer and ideal for hauling extra gear. Coolers, and SUP fishing gear are easier to carry when there are not as many swells around. Fishermen can explore the seagrass flats while staying balanced. Calm water also provides an ideal environment for beginners and families. Paddleboards are welcoming to the whole family. Adults can safely carry a small child or dog in the front of their own board. Whether you are a beginner or advanced paddler keep flatwater paddling on your list of places to SUP.