Local Exposed Waterway SUP Hazards
Do you know the difference between waterways? SUP Hazards vary through locations. It is important the local hazards in the exposed waterways of Southwest Florida. The sport of stand up paddling is exploding across the nation. People everywhere are jumping on board. SUP may have been born in the ocean however flat water boarding is taking off across the country. Boarders have options for various waterways such as whitewater, rivers, and lakes. The explosion of stand up paddling has beginners everywhere trying out the sport in their hometowns and in tourist destinations. Beginners should consider paddle boarding instruction especially for their first time out on a paddle board. Learning how to stand up is easy as the boards are wide and more stable than a kayak. Paddling while standing up is more challenging however, with proper instruction beginners advance quickly.
Exposed waterways have MORE SUP Hazards
Safety tips will vary depending on the waterway that a paddler chooses. Enclosed waterways such as lakes offer the easiest option for learning. Exposed waterways such as bays, inlets and harbors can have more SUP hazards. Look for direction from local companies for safety knowledge in the area you plan to paddle. Surf locations are the most challenging. It is recommended to have prior instruction on other waterways before heading into swells.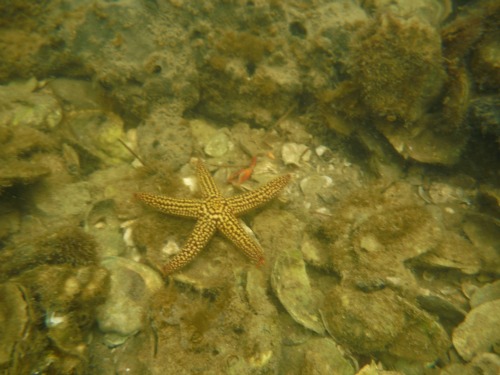 SUP Hazards to Avoid
Local paddling options in Southwest Florida are mostly tidal, which means they are an exposed waterway. Paddling in these settings means watching out for boat traffic and looking for a safe area to launch. Clean sandy access is best for entering and exiting the water. Avoiding docks and posts in the water is advised as these objects usually contain a thick growth of barnacles. Some bays and inlets in Southwest Florida also contain oyster beds. These beds look like rocks under the water and can be an underwater SUP hazard. They can possibly cause a boarder to fall however, that would only occur if a paddler was directly over the oyster bed. Oyster beds are very sharp, similar to a razor blade and should be handled with caution. Knowing how to identify oyster beds and avoiding them is the best option for safe paddling. Other SUP hazards include fallen trees, debris, sandbanks and marine life. Sea Stars lay on oyster beds to eat them and other live shells that live around them. Keep your eyes pealed when you're paddling for oyster beds. It is best to approach these areas kneeling if you would like to explore marine life without getting hurt. Make sure you stay on your board at all times and keep a safe distance away from oyster bed.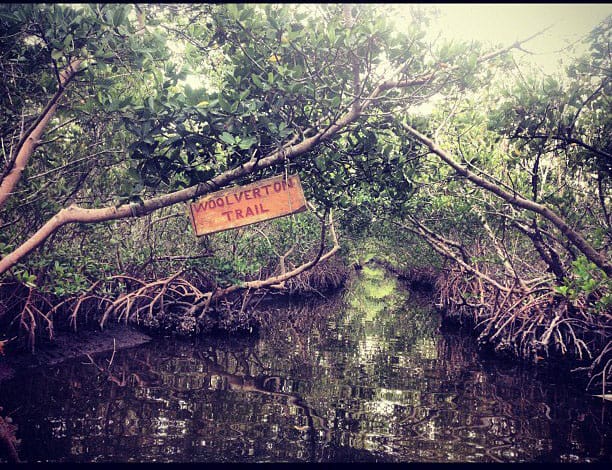 Wind is the most common SUP Hazard
Paddling against wind and current is advised when launching a paddling trip. Tidal flow and the strength of currents depend on location. Speed of tides can vary depending on the moons cycle. This time of year the tides begin to rise to higher levels. This allows paddlers to explore the various canopy mangrove tunnel trails that surround the Charlotte Harbor Aquatic Preserve. These locations include the Don Pedro Island State Park and The Woolverton Trails. During winter the tides are lower and at times prevent the paddlers from safely entering the trails.
Tools you can use to minimize SUP Hazards
There are several applications and online resources for accurate local tide charts. Tides Near Me is an application that identifies your location and the local tides. As always it is important to look for safety information of any area that you will be exploring for the first time. Always bring communication with you and remember that it is safer to paddle with a friend.