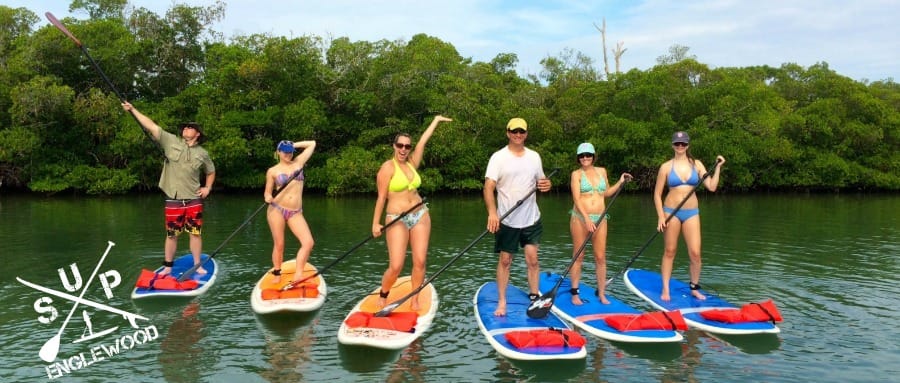 Paddling Tips for Summer Time
Summer is one of the most appealing times to be on the water. The days are bright, and wildlife abundant. Manatees and coastal bird sightings are frequent. The water is warm and locals are coming out to enjoy summer activities. Local beaches have maintained a steady crowd and paddlers are hitting the water every day. The summer heat is about ready to hit its peak. How do you beat the summer heat?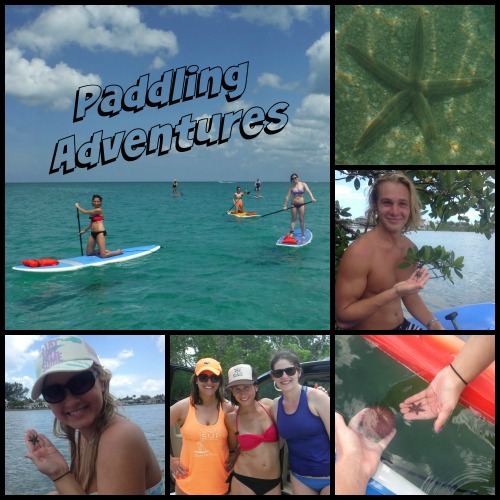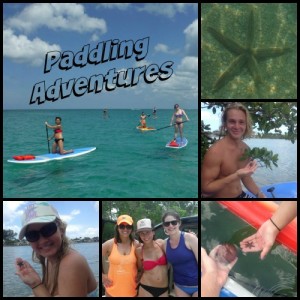 Summer Time Paddling Tips
As new and experienced watermen take to the water, a few tips will make any paddling experience more enjoyable. Hydration is sometimes tough to maintain while paddling. Most paddle boarders struggle with this basic need. Unless, a paddler plans on taking breaks for hydration, it is easy to go long distances and forget to drink anything. Hydration backpacks are recommended as it keeps water accessible and does not require a paddler to stop paddling. This is important because there are times when paddlers need to keep going to get back to shore. The weather can be unpredictable this time of year. Tropical summer showers bring lightning and strong winds. These storms can pop up in less than a half-hour. Staying close to shore and bringing communication is a must for safety. It is also best to let someone know where you are going and when to expect you back. Always paddle with a friend when possible.
Sun Protection
Protecting yourself from the sun seems pretty obvious- wear sunscreen. Lips are often overlooked when planning sun protection. Look for lip balms with clear zinc in the ingredients and an SPF above 15 to properly protect yourself. Lips are sensitive to the sun and likely to burn more than your skin. Sunscreen and lip balms with SPF only work if you reapply. It only takes 20 minutes in the sun to start sunburn. Clothing offers additional sun protection and some products offer built in SPF. Face shields block harmful rays to your neck, face, lips and nose. Long sleeves enhance sun protection however no one wants to be hotter in the summer by wearing more clothes. Look for shirts that dry quickly and keep you cool, no matter what the temperature is outside.
Avoid Underwater SUP Hazards
Summer is when most locals get out and start exploring the water. The water is finally above 80 degrees! Whether you are an experienced watermen or a beginner, it is important to know your paddling area. Underwater hazards can be a SUP boarder's worst encounter. I've learned this one the hard way. Tree stumps, oyster beds and broken PVC submerged in the water can catch your board or your fin and jerk you forward. This is easy to avoid! Distance is your safety, learn how to steer your board to keep at least 30 feet from you and everything else in the water. Know what's in the water. Don't be afraid to ask either, local fishermen, paddlers, and paddling companies are a great resource. SUP Englewood offers paddling maps of local hazards of Florida State Parks in Charlotte County. Don Pedro Island Safe Paddling Map and Stump Pass Beach State Park Safe Paddling Map. Learn more about SUP Hazards by visiting our blog on Local Exposed Waterway SUP Hazards. Keeping your eyes on the water will help you to identify underwater obstacles and enhance your overall safety awareness this paddling season. Stay safe, hydrated, and sun protected this summer while enjoying all the beauty that our Florida waterways have to offer.